Performing Arts
Our Performing Arts CCA programme provides pupils with opportunities to pursue a range of practical interests while developing their talents and learning valuable life skills.
We benefit from outstanding facilities for performing arts that include a 450 seat auditorium, Blackbox Theatre, Dance Studio and a spacious, well-resourced music department with integrated practice rooms and rehearsal spaces.
---
Music
In addition to the curriculum time and individual instrumental tuition from specialist teachers, we also offer a range of musical CCAs to meet the needs of our pupils. These include instrumental ensembles, woodwind groups, chamber music and opportunities to perform in school productions and events throughout the course of the academic year. Our whole-school productions are a roaring success and enable pupils of all age groups to be involved. We are also passionate about choral music and offer choir opportunities for pupils throughout the school.
Our Music scholars meet regularly as part of their accelerated programme to nurture their talents. There are many opportunities for composition, performance and ensemble playing, in addition to weekly sessions in music theory and appreciation. They are also given the opportunity to meet virtuoso musicians from around the world.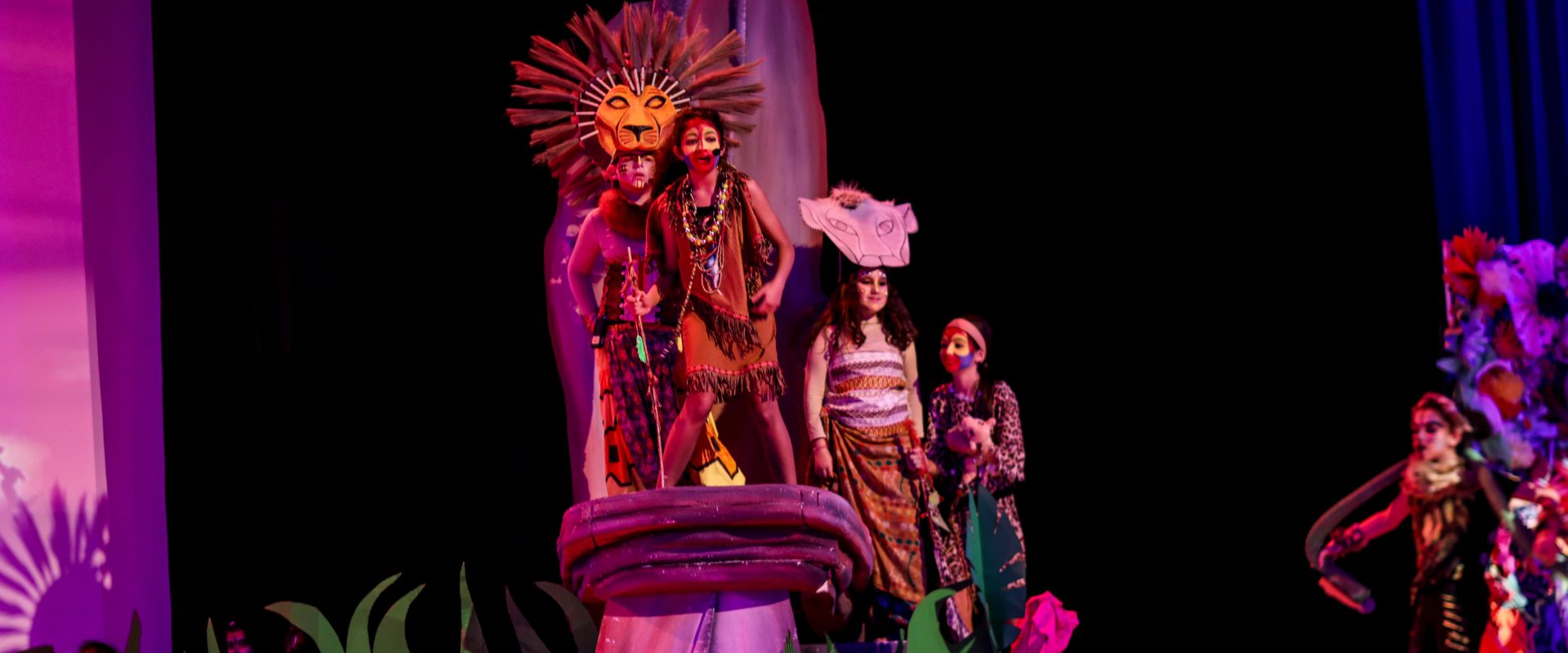 Drama and Dance
Drama plays a key role in our CCA programme, which includes acting sessions, the end-of-year Dance Showcase, the Dubai Expo CCA and Physical and Technical Theatre groups. LAMDA classes and examinations are also held.
Pupils perform in a number of GCSE and A level showcases during the academic year. Dance is a popular aspect of our Performing Arts programme. Every year we participate in an inter-school dance competition organised by BSME, British Schools Middle East, which involves both solo and group performances in different categories and for different year groups. Dance CCAs include sessions in ballet, contemporary, jazz, tap and street dance.
We have plans to further develop and expand the Performing Arts CCA programme with the launch of the ACT (Amity Connex Theatre), a youth theatre club.