Key Stage 4 (Y10-Y11)
Key Stage 4 presents the first opportunity for pupils to choose the subjects they want to study at Amity International School, Abu Dhabi. Our Year 10 and 11 curriculum culminates in the successful completion of the International General Certificate of Secondary Education (IGCSE).
Preparing for the IGCSEs
The International General Certificate of Secondary Education (IGCSE) is an international version of the GCSE exams taken by all pupils in the UK at the end of Year 11. The IGCSEs have gained a reputation for providing an excellent preparation for further study, in particular for the transition to A levels (Year 12 - 13).
At the beginning of Key Stage 4 (KS4), pupils in Year 10 begin their study towards achieving excellent grades in the IGCSE written examinations that take place at the end of Year 11. IGCSE courses are graded from A* (highest) to G (lowest) or in some cases 9 (highest) – 1 (lowest).
---
The IGCSE Programme at Amity
In Year 10, pupils are able to make choices about the direction and focus of their learning. These choices often mark the beginning of the journey towards A level courses, university and employment beyond. It is probably the first time pupils have this degree of choice about their learning. When making the options choices pupils should carefully consider their interests, their strengths and their ambitions. In addition to the subject options, there are compulsory components that all of our pupils are required to complete.
To ensure balance and to maintain a healthy body and mind all of our pupils take core Physical Education. Core Physical Education is offered over and above the IGCSE Physical Education qualification. Furthermore, all pupils take English, the Sciences and Mathematics.
Pupils also engage with Guidance lessons to cover the broader topics of life, health, general well- being, careers and Higher Education.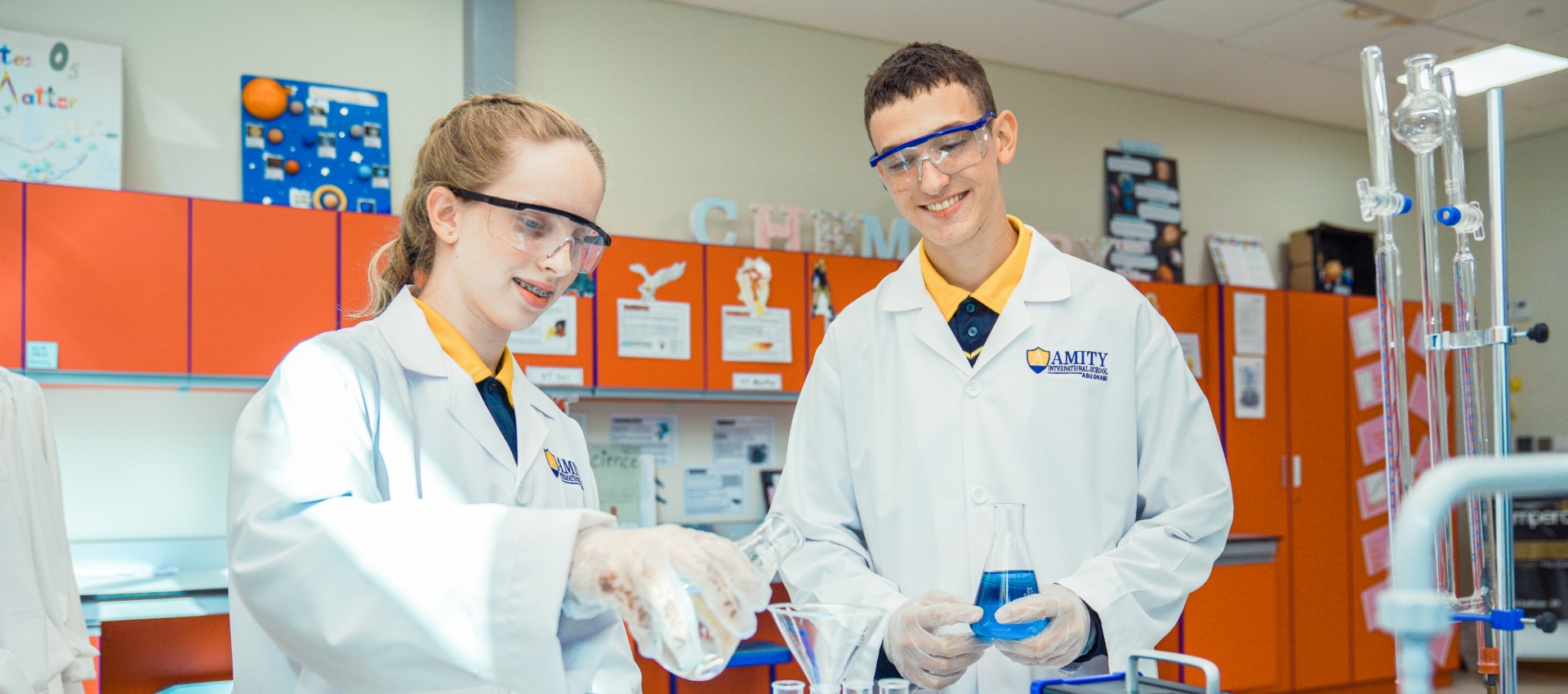 Subjects
Compulsory Subjects
Our core curriculum includes:
English (Language, Literature or Second Language)
Mathematics
Science (Biology, Chemistry, Physics)
All pupils must take all compulsory Ministry or Education subjects according to current official guidelines.
Optional Subject Choices
We offer a wide range of additional GCSEs and pupils choose four options from the following subjects:
French
German
Spanish
Arabic
Psychology
History
Geography
Business Studies
Travel and Tourism
Computer Science
ICT
Design and Technology (DT)
Drama
Art
Product Design and Textiles
Music
Physical Education (PE)
Graphic Communication
---
Making the right choices
There are many points to consider when choosing subjects for the IGCSE. Questions pupils need to ask themselves include:
Do I need to study a particular subject in order to follow a later course?
Do I fully understand what is expected of me if I take that subject?
How will the choices I make now, allow me to follow a particular career?
Which subjects do I enjoy?
Which subjects am I good at?